Are you looking for cheap used parts for your car or truck? If yes, then you've come to the right place. Used Honda parts are available from us at very affordable prices.
You probably already know that buying new parts for your vehicle can cost a pretty penny. That's why it's essential to find quality used parts at affordable prices.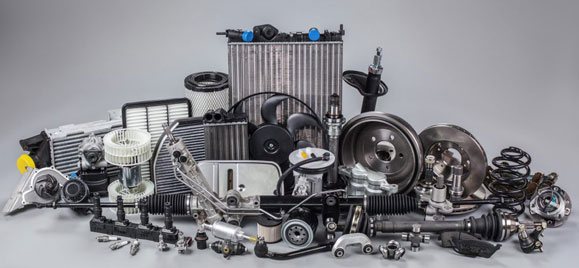 Finding good used parts can be accomplished in several ways. The easiest way is to visit Trinity Car Parts and check out our vast selection of used Honda parts. We have Carburetor, Clutch, Door Locks, Exhaust, Fenders, Front Suspension, Gear Shift, Heater/Air Conditioner, and more in our category list. We offer great discounts on all parts, so you'll want to shop here first before heading off to other sites!
Trinity Car Parts is the most trusted online retailer for used parts because we only sell OEM (Original Equipment Manufacturer) replacement parts. Our team takes pride in providing high-quality products for your vehicle at an affordable price. So if you're ready to save money while still getting reliable parts for your car, be sure to browse through our website today.
Why Choose Trinity Car Parts?
1. Our Customer Service:
Customer service is one of the significant factors when choosing a company to do business with the best service possible by offering free shipping, excellent product knowledge, fast delivery times, and friendly customer support.
2. Quality Products:
We stock thousands of quality OEM parts. These parts are backed by manufacturer warranties and exact factory part numbers.
3. Fast Shipping:
Trinity Car Parts offers Fast shipping on all orders placed. After payment has cleared, most orders are shipped within 24 hours.
4. Best Prices:
By offering the lowest prices possible, we strive to keep our prices competitive. We also pass savings along to customers by giving them free shipping on orders.
5. Free Technical Support:
If you ever need help with any questions regarding your order, simply call us at 888-600-4528. Alternatively, you can email us at
[email protected]
. We answer emails as quickly as we can during regular business hours.
Honda 600
Honda Accord
Honda Civic
Honda Crosstour
Honda CRV
Honda CRX
Honda CRZ
Honda Del Sol
Honda Element
Honda Fit
Honda HR-V
Honda Insight
Honda Odyssey
Honda Passport
Honda Pilot
Honda Prelude
Honda Ridgeline
Honda S2000
ABS System (Anti-Lock)
AC Compressor Clutch
AC Evaporator
AC Selector
Air Cleaner Box
Air Injection Pump
Alternator
Automatic Headlamp Dimmer
Axle – Rear
Axle Housing
Axle Shaft
Backup Lamp
Bell Housing
Body Control Module
Brainbox (Not Engine)
Brake Proportioning Valve
Bumper – Rear
Bumper Reinforcement – Front
Camera/Projector
Car Window Lifter
Carrier Case
Clock Spring
Clutch Master Cylinder
Coil – Engine
Column Shift Lever
Column Switch
Computer (Engine)
Condenser Fan
Control Arm – Lower (Front)
Control Arm – Upper (Front)
Convertible Top Lift
Cooling Fan
Crankshaft
Cruise Switch
Cylinder Head
Dash Panel
Decklid
Differential Assembly
Differential Flange
Differential Side Gears
Distributor Coil
Door Assembly – Rear
Door Glass – Front (Side)
Door Lock Control Module
Door Vent Glass – Rear (Side)
Door Window Motor
Door Window Regulator – Rear
Drive Shaft – Rear
ECM/ECU (Not Engine)
EGR Maintenance Reminder
Electrical Switch (Door)
Electronic Control Module (Not Engine)
Engine Assembly
Engine Computer
Engine Oil Cooler
Exhaust Manifold
Fan Clutch
Filter/Water Separator
Floor Shift Assembly
Fog Light Stalk
Front Axle I-Beam (2WD)
Front Clip
Front Door Glass (Side)
Front Door Vent Glass (Side)
Front Spoiler
Front Window Lifter
Fuel Filler Neck
Fuel Injection Parts
Fuel Pump Control Module
Fuel Vapor Canister
Glove Box
Grille
Head Light Assembly
Head Light Motor
Head Light Wiper Motor
Headlamp Washer Motor
Heater Core
Heater or Air Conditioner Parts – Misc.
Hood
Hub Brakes
Idler Arm
Instrument Cluster
Intercooler
K-Frame
Knuckle Support
Leaf Spring – Rear
Locking Hubs
Lower Control Arm – Rear
Moon Roof
Oil Pan
Overdrive Unit Transmission
Pitman Arm
Power Steering Assembly
Power Steering Pump
Power Supply Control Module
Pressure Plate
Quarter Glass
Quarter Window Regulator – Rear
Radiator Cooling Fan
Radiator Fan
Radio/Audio Cowl
Rear Axle
Wiper Motor (Windshield)
Wiper Motor – Rear
Rear Bumper
Rear Clip Assembly
Rear Door Glass (Side)
Rear Fender
Rear Lower Control Arm
Rear Side Lamp
Rear View Mirror
Rear Wiper Motor
Rocker Arm
Roof Glass
SAM Control Module
Seat Control Module
Seat Track – Front
Shock Absorber
Side Lamp (Rear)
Speedometer Cluster
Spoiler – Front
Spring Hanger
Starter Motor
Steering Column
Steering or Suspension Parts – Misc.
Steering Wheel
Stub Axle – Rea
Sunroof Motor
Supercharger
Suspension Control Module
Suspension Trailing Arm
Tachometer
Tailgate Hinge
Tailgate Window Regulator
Tail Panel
Temperature Control Module
Tie Rod
Timing Cover
Torque Converter
Trailer Hitch
Transfer Case Adapter
Transmission
Transmission Crossmember
Transmission Pan
Trunk Lid Molding
Turbocharger
TV Info Screen
Upper Control Arm – Front
Vacuum Pump
Valance – Rear
Voltage Regulator
Window Lifter
Window Regulator
Window Regulator (Tail Gate)
Window Regulator – Rear
Windshield Washer Motor
Windshield Wiper Arm