Marketplace to Find Premium Used Auto Parts
Choose Recycled OEM Parts.
Quality Used Engine & Transmission Parts sold as complete assemblies
Quality Used Auto Body Parts that make your car look road-worthy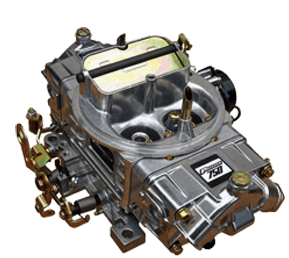 Quality Used Mechanical Car Parts that get you back
on the road for less money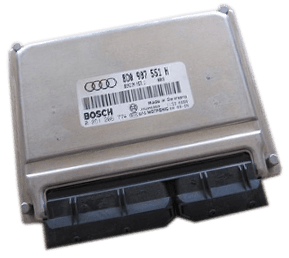 Everything from an ECM, Engine Computer and Electronic Control Modules to fix your car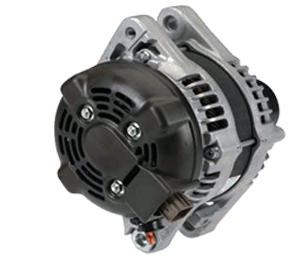 Services Millions Of Quality OEM Parts
"5 Stars!" Working with Frank Wilson was an absolute pleasure! Frank is extremely patient, I never felt pressured to make a decision, and most importantly, a professional - who knows the car business inside and out. The best part – Frank stayed in touch with me the entire time which only made the buying experience even more enjoyable. I highly recommend you talk to Frank if you are considering buying previously owned automobile Parts.
My experience purchasing a used engine from Trinity carparts was excellent. I worked with Jerry through the entire purchase. He was fast to answer all my questions and helped out as much as he could. I was a little skeptical at first because I bought the used engine unseen and had it shipped to Pennsylvania. Jerry made the purchase easy by offering a complete information of the car and pointing out blemishes to make sure there were no surprises once I received the Engine .I would highly recommend working with Jerry to purchase your next Used engine.
"Highly Recommend!" Jim was great to work with and really went above and beyond to secure our desired Used front end parts for my 2005 Audi A5 and ensure top quality. He also kept us well informed along the way about timing and next steps. It was a pleasure working with him and I would highly recommend him.
"Repeat Customer" I just completed my 3rd car purchase from Roy Collins. Simply stated- I keep going back because it's the best experience in town. I don't want to deal with a dealership brand new price.
"Definitely Recommend" I made my first Online purchase, a low mileage Used BMW transmission , from Oscar at Trinity Carparts. Oscar was very professional, knowledgeable, and easy to work with. We arrived at a fair price for my Used BMW transmission. I would definitely recommend Trinity Carparts to family and friends.
"Truly the best!" John truly is the best- Although I have not met him personally because I live in Montana, he has been working with me over the phone and through text messages for the past 3 weeks. He has diligently responded to all of my questions and concerns and has gone far above and beyond what anyone would ever expect. John has been nothing short of extremely professional and responsive. My Used axle Assembly arrived yesterday and looks fantastic- I will be referring friends to him, despite the fact he is out of state, and definitely plan to purchase all future Car Parts from him.
"Customer Testimonial" Just got my second Used ABS from Trinity Carparts and had a great experience. Thank you Dre for making the exploration and decision making process easy. I've purchased Parts from around the country in the past but never from a person and Parts place that pays so much attention to the little things - from the Specification of the Part providing data and answers to questions without pressure of a sale. What a convenience to have a Parts place like this near me. I would still buy from them if they were half way around the world!
"Customer Testimonial" Was a pleasure dealing with Trinity Carparts. Extremely professional honest and delivered (sight unseen) exactly the Parts discussed in the condition promised. And had a warranty service at the Audi dealership to maintain the warranty. A little bit more expensive than I could find elsewhere but worth the added cost for a first class product. I will buy again from them.
I was impressed; my mechanic couldn't get the part. But here with Trinty Carparts it was ease to order and receive the product. I have bookmarked your site for my mechanic. Definitely I will rate you 10. Thank you!!
Customer Testimonial" The OEM Part I purchased was flawless and very favorably priced. I am so impressed with my experience. I have recommended Trinity carparts to my friends and coworkers. I feel I can trust LEo and Trinity Carparts with respect to the quality and price of the OEM Part. Trust is critical when shopping for a used Parts. Teresa Jackson